Creativity, Play, and the Imagination
Please refer to the attached document for more details on the Call for Proposals. The deadline for the call for proposals is on Feb 1, 2011 and must be submitted through our online submission system. Please refer to the conference website at blogs.tc.columbia.edu/creativityconference2011/ for more details.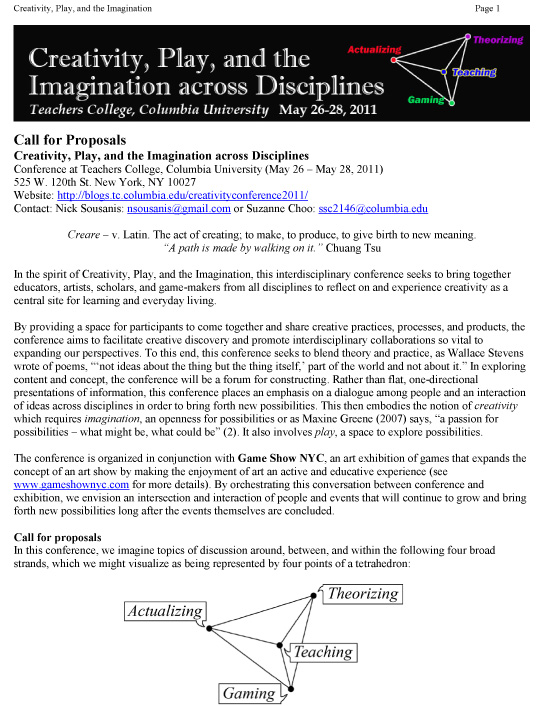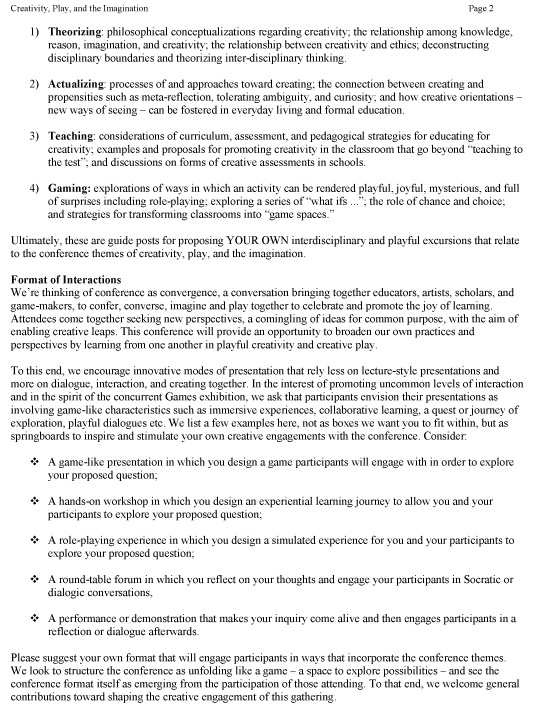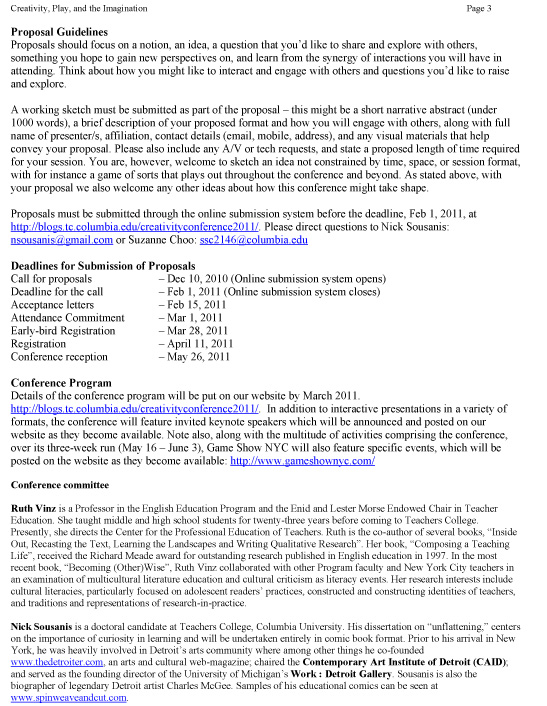 The Call for Proposals for Creativity, Play, and the Imagination across Disciplines Conference held at Teachers College, Columbia University from May 26 to May 28, 2011 is now open. This interdisciplinary conference seeks to bring together educators, artists, scholars, and game-makers from all disciplines to reflect on and experience creativity as a central site for learning and everyday living. We encourage proposals that promote uncommon levels of interaction with the aim of broadening our own practices and perspectives by learning from one another in playful creativity and creative play.