Council on Community-Based Partnerships
---
Seed Funds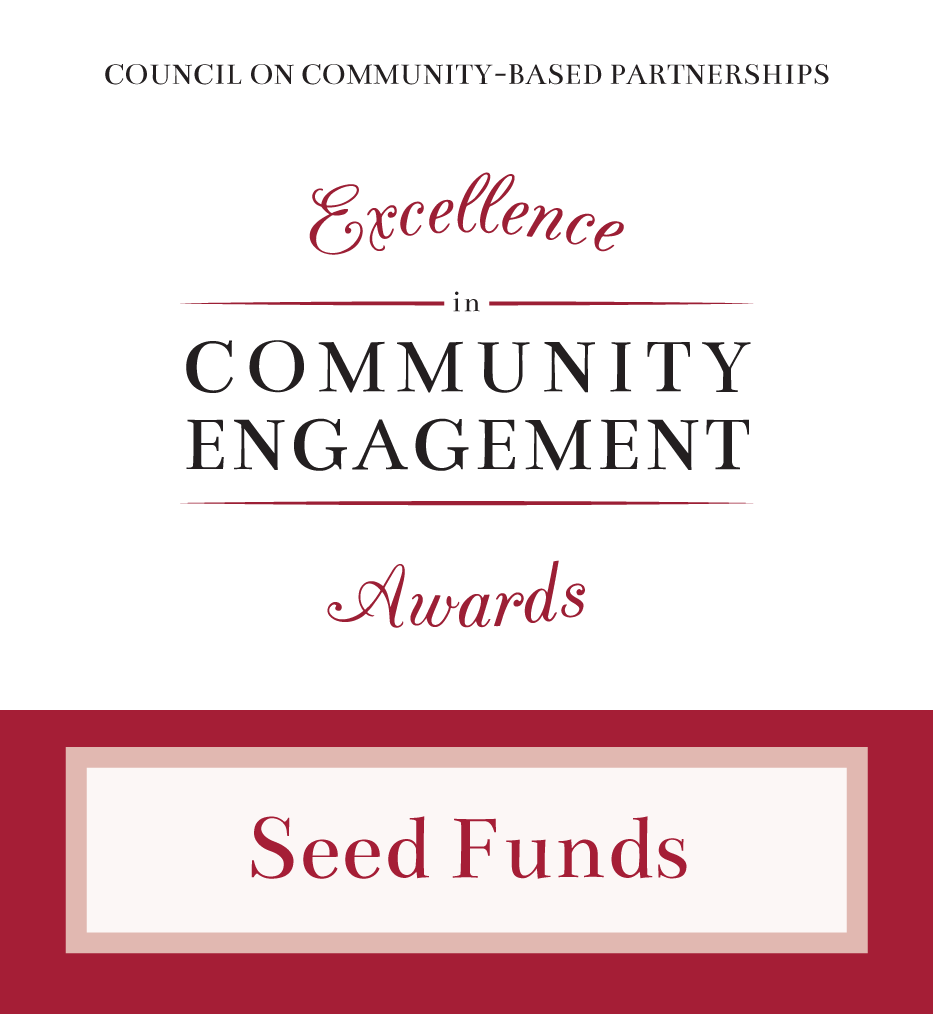 Request for Seed Fund Proposals
The Council on Community-Based Partnerships seeks proposals for seed funds for research projects as part of the Twelfth Annual Center on Community-Based Partnerships Awards Luncheon to be held at the Bryant Conference Center on April 18, 2018.
For more information please contact Dr. Martha Crowther, Chair, Proposal and Seed Funding Committee, at mrcrowther@ua.edu or (205) 348-7802.
The deadline to apply is 4:45 p.m., Thursday, February 15, 2018. Notification to applicants will be made by Wednesday, March 12.
---
Countdown to the application deadline:
Spending Guidelines
Award amounts vary, but may not exceed $5,000. Please refer to the following criteria in writing your proposal:
Funds will be available October 1, 2018–August 9, 2019. Recipients and department accounting officials will receive notice when the funds are available and instructions on how to process related expenses.
Award recipients must follow all university purchasing guidelines and spending policies as well as these additional guidelines: Purchase of personal computing equipment (e.g., tablets, laptops, desktops, cameras) is not allowed; recurring operating expenses (e.g., monthly telecommunication charges, utility charges, copier program charges) must not be made against the awards; payment for salaries or stipends and monetary participant incentives are not allowed; completed Entertainment Expense Forms or a document that provides information collected by the form will be required for all food purchases.
A detailed report outlining how the award was spent (including the original approved budget) will be due to the Division of Community Affairs (Box 870113) by September 2, 2019. The packet will be reviewed and the recipient's department will be asked to provide, by September 16, 2019, information to explain any questionable expenditures. The department will be responsible for funding unapproved expenses, and these must be transferred to a departmental account by September 30, 2019.
All personnel action forms that appoint undergraduate and/or graduate students assigned to this project must be approved by the Division of Community Affairs prior to being submitted to the Budget Office.
Proper routing of the personnel action forms may be discussed with Carol Agomo at 205-348-7405 or cnagomo@ua.edu.