By Peter Mullins, CCBP Student Assistant
Photos by Fan Yang, Social Work Doctoral Student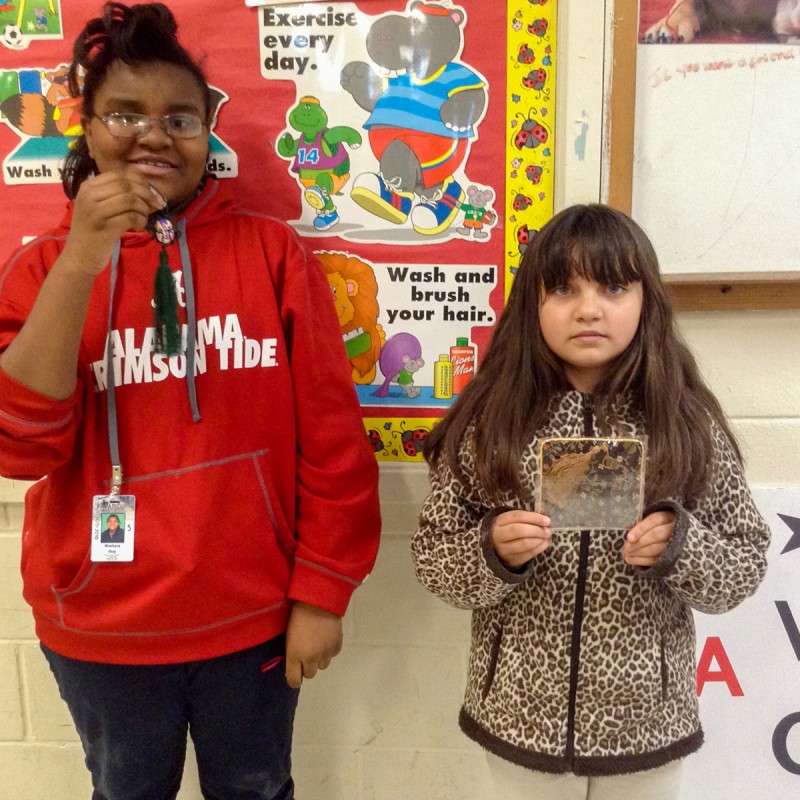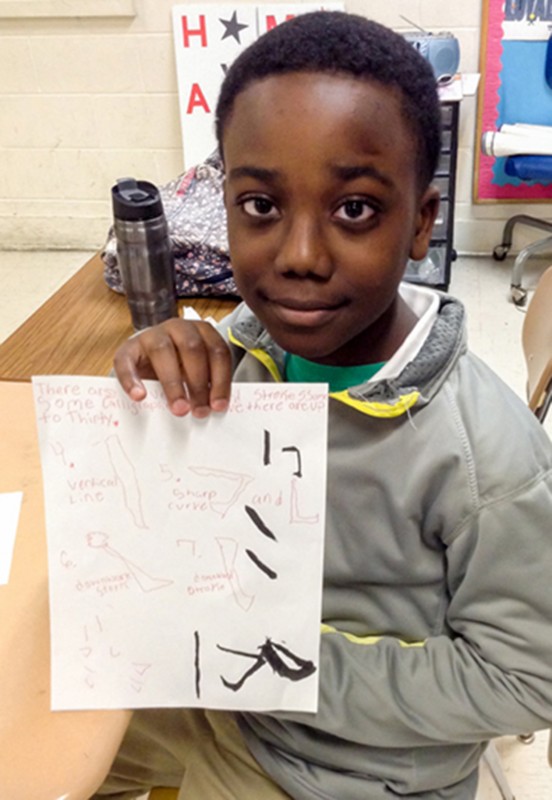 BOLIGEE — UA graduate student Fan Yang has taken her Heart Touch culture outreach program to Greene County schools. Most recently, she unveiled the program to students in Paramount Junior High. The purpose of Heart Touch is to address young Americans' and foreign students' need to understand and share each others' cultures.
In Boligee, students rotated in six classrooms, in which six topics were covered by Heart Touch instructors (martial arts, food, music, calligraphy, clothing, and school life). After lectures, students had a chance to try Chinese dumplings provided by the Heart Touch program as a reflection of what they learned during the food instructional session.
All students got to learn how to make dumplings with real flour and vegetables. Frozen dumplings were cooked by the cafeteria to ensure food safety. The event lasted for most of the day. There were 103 elementary students who participated.
The Greene County venture opens the door for Heart Touch to bring its work to other locations outside the immediate University area. Heart Touch hopes to use the most recent events to further expose rural students to different culturally enriching activities.
Yang is looking forward to the time when schools in the area celebrate Culture Day, "as a way to convey the Heart Touch program throughout the rural areas surrounding Tuscaloosa." Ultimately, she sees the program developing into a mixed model of both culture days and regular school visits.
Earlier Yang, a doctoral student in social work, took her program to nine elementary schools in Tuscaloosa County, engaging students in multiple cultural topics and in hands-on activities.