Each spring, the Council on Community-Based Partnerships hosts its Excellence in Community Engagement Awards program to recognize and celebrate outstanding achievements in community-engaged scholarship while also underwriting future support.
The 14th annual awards ceremony, scheduled for April 15, 2020, had to be postponed because of the worldwide COVID-19 pandemic. However, in the typical can-do spirit of community engagement professionals, the Council moved the awards program online in order to share the great news of the life-changing work taking place in our communities. Later this year when safe to do so, the Council plans to honor award recipients in person. Meantime, we invite you to learn about the people and their projects below and to visit our Council Awards website to learn more about the work of this talented group of students, community partners, faculty and staff.
Engaged scholarship combines the familiar traditions of teaching, research and service in equitable partnerships with communities external to the campus. The projects emphasize practical themes and are conducted in an atmosphere of mutual respect for, and understanding of, partners' strengths, weaknesses and needs. These partnerships have a goal of creating sustained, positive change in both the community and the academy.
---
The Distinguished Community-Engaged Scholar Award is presented in three categories — community partner, student, and faculty/staff — and recognizes individuals who have gone above and beyond in support of one or more community-based partnership projects or whose work demonstrates superior understanding, appreciation and support of community-based partnership efforts.
Dr. Michael J. Daria, superintendent of Tuscaloosa City Schools, is this year's community partner recipient. Known for his children-first philosophy, Daria led the adoption of the Strategic Plan for City Schools, designed to put Tuscaloosa City Schools in the highest ranks by ensuring the success of all students by attracting, retaining and rewarding the best employees, and by providing facilities for an optimal learning environment. Graduate student Xiangyan "Sophia" Xiong is the student recipient. She has served as a journalist in the Center for Community-Based Partnerships (CCBP) for the past three years, much of that time as a volunteer, helping to tell the stories of community engagement work being done through the Center. The faculty/staff award recipient is Dr. Jeff Gray, professor of computer science and a national leader in computer science education. Gray has worked tirelessly to bring computer science education to public schools over the past 20 years, with special attention to bringing these skills to underserved populations. He is a role model for those who wish to have a greater impact on their communities.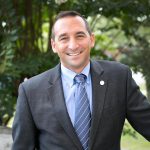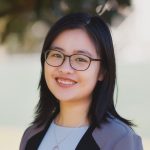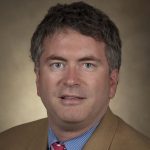 ---
Excellence Awards for Outstanding Engagement Effort are also presented in the community partner, student and faculty/staff categories. These awards recognize projects that successfully demonstrate strong synergistic collaboration between the University and community organizations and/or extend the classroom experience.
Receiving the 2020 awards for Outstanding Community Partner-Initiated Engagement Effort are Sowing Seeds of Hope and Fuse Project.
A continuing partnership between Dr. Chapman Greer's University of Alabama business communications class and Perry County's Sowing Seeds of Hope, a 501(c)(3) nonprofit under the direction of Frances Ford, has resulted in the completion of a feasibility study for the addition of a critical access hospital in the county, which has been without emergency services for more than two decades. The study was needed to acquire essential funding, request a change in the state's health plan and obtain a certificate of need. The partnership illustrates the best in community/university cooperation and partnership, giving students the opportunity to take their education to the field to provide a valuable public service.
The 501(c)(3) Fuse Project in Mobile was founded in 2012 to benefit children along Alabama's Gulf Coast. Its founders believed a small, motivated group could have a big impact through realistic projects. In Mobile, where a child from the richest ZIP code lives 25 years longer than one from the poorest, Fuse Project has raised more than $2 million to support the work of 45 local projects. Its major achievement is the creation of Fuse Factory, which provides individualized office and event space from which organizations can collectively expand their reach and carry out their mission. We recognize four members of the Fuse Project team: Ann-Brooks Morrissette, Freddie Stokes, Grant Zarzour and Matt Zarzour.
Receiving the 2020 awards for Outstanding Student-Initiated Engagement Effort are Hands in Health and UASpace.
Hands in Health, under the leadership of its president Devin O'Neal and the advisement of Dr. Jen Nickelson, is a multidisciplinary student organization housed in the College of Human Environmental Sciences at The University of Alabama. Founded in April 2019, the organization is open to any UA student with an interest in public, community or UA health, regardless of grades or major. Its purpose is to advance the professional competency and dedication of individual members who have an interest in health and wellness, and it provides both undergraduate and graduate students opportunities to gain experience in health-related service, teaching, advocacy and research.
UASpace, a multidisciplinary student organization open not only to science and engineering students but to all students at the University, is pursuing a goal of making The University of Alabama a space-faring university by successfully launching and placing a very small satellite — called a CubeSat — in orbit around the earth. Not only do these students hope to put a satellite into space, they also are sharing their knowledge and passion for science, technology, engineering and mathematics (STEM) with students in Alabama's Black Belt communities in hopes of inspiring the next generation of students to pursue STEM fields.
Receiving the 2020 awards for Outstanding Faculty/Staff-Initiated Engagement Effort are the Biology Outreach Program and SMART™ Clinic.
The goal of the Biology Outreach Program is to raise the awareness of environmental issues such as animal conservation, clean water and food production. This program, under the direction of Christine Jeana Yates, also helps K–12 students learn the science behind nutrition, dental hygiene, and heart, ear and eye health. Studies show that providing young children a strong science foundation results in higher achievement in middle and high school and provides them with more career opportunities in the sciences. Student volunteers play a key role in the program by helping K–12 students increase their science literacy, self-esteem and school attendance. The students also learn what it is like to be a secondary educator in the science areas, where there are chronic shortages. To date, the program has produced five secondary science educators.
SMART™, which stands for School Health Model for Academics Reaching ALL Transforming Lives, is a national whole-child physical, emotional and mental health program focused on the well-being of students in the context of the school community. This award recognizes the implementation of the SMART™ Student Health Clinic in Reform Elementary School in Pickens County, led by Dr. Laura M. Hopson and Dr. Karl Hamner. The program's purpose — called by many experts as a "revolutionary" educational health plan — is to prevent, screen and manage all health risks in schools, thus reducing barriers to academic success. Just six months after opening the SMART™ center in Pickens County, chronic absenteeism had dropped 55%, attendance increased substantially and standardized test scores were on the rise.
---
Four seed fund award recipients have been named for 2020. The purpose of seed funding is to provide start-up funding support for community engagement research and scholarship.
Dr. Carol Donovan, professor in UA's College of Education and director of the Belser-Parton Literacy Center, will receive funding in the amount of $5,000 for the Young Authors Program and Extravaganza for Improved Writing Achievement and Community Engagement. This year-long project is designed to develop a community of writers within two Tuscaloosa elementary schools and across the Tuscaloosa community. Through preservice teacher development, practicing teacher professional development and community engagement, the plan is to build community in schools already in partnership with UA faculty and students. The project will benefit teachers and students throughout the community, as well as UA student participants from the College of Education. Partners include Dr. Tracey Hodges and Dr. Julianne Coleman, curriculum and instruction; Debbie Crawford, Holt Elementary School; and Gladys Wright and Chenalle Taylor, Martin Luther King, Jr. Elementary School.
Dr. Joy Douglas, assistant professor, department of human nutrition and hospitality management, will receive $2,996.85 for Students Supporting Brain Injury Survivors and their Caregivers: A Community Engagement Project. This collaboration between the Alabama Head Injury Foundation and the University seeks to provide interdisciplinary health and support services to traumatic brain injury survivors and their caregivers in West Alabama, and to make available learning opportunities for students at UA. Partners include Scott Powell of the Alabama Head Injury Foundation, Dr. Rachael Mumbower and Dr. Mercy Mumba, Capstone College of Nursing and Mary Ray-Allen, communicative disorders.
Dr. Holly Horan, assistant professor in the department of anthropology, will receive $2,070 for Measuring the Impact of Community Doula Care in Central Alabama. This project, with partners Dr. Lydia Thurston of Samford University and Dallas Abrams of the non-profit Birthwell Partners Community Doula Project, seeks to co-develop and pilot a prospective data collection tool for doulas affiliated with the Birmingham-based non-profit. Birthwell serves to improve the health of low-resource families and their infants by offering free and reduced-cost childbirth education, breastfeeding assistance and non-medical labor support. A doula is a woman employed to provide guidance and support to a woman during labor.
Dr. Betty Key, assistant professor in the Capstone College of Nursing, will receive $5,000 for Panola Munch and Learn. This partnership with the non-profit Panola Outreach Program will bring healthy food to senior citizens and others and build a sense of community between the town of Panola, in Sumter County, and The University of Alabama as the community gains access to healthy food and information about cardiovascular disease. The community partner for this project is Lovie Parks of the Panola Outreach Program.
---
Travel Fund Awards provide travel support for the dissemination of community engagement research and scholarship, or for relevant training opportunities. Four individuals will receive awards during this funding cycle.
Dr. Alison Hooper, assistant professor in the department of curriculum and instruction, and Dr. Cheryl Fondren, Success by 6 program director, United Way of West Alabama, will each receive $1,000 to attend the National Research Conference for Early Childhood in Arlington, Virginia, where they will present on Kindergarten Readiness through the JumpStart Summer Program: A Pilot Study.
Dr. Tracey S. Hodges, assistant professor, curriculum and instruction, will be awarded $1,000 to travel to the National Council of Teachers of English in Denver, Colorado, where she will present "Re-Writing Professional Development: Coaching, Facilitating and Co-Creating Writing Competencies through a Researcher-Teacher Partnership Approach." Her community partner is Hale County Middle School.
Dr. Jen Nickelson, associate professor, department of health science, will receive travel funds in the amount of $906 to attend the Society for Public Health Education (SOPHE) Conference in Atlanta, Georgia. She will present "Diabetes Literacy through Service Learning in Health Education/Promotion." Community Partners are The Health Lab, including Paul Dickey and Jackie May, Holt in Action; Jackie McPherson, Holten Heights Church of the Nazarene; and Corey Neill, Soma Church.
---
Each year graduate fellowships are awarded to assist faculty members in new and ongoing research. For the 2020–2021 academic year, four fellowships will be awarded in research areas ranging from rural wastewater and health concerns to community asset mapping for dementia patients and their caregivers.
Dr. Mark Elliott, associate professor, department of civil, construction and environmental engineering, will receive graduate fellowship funding for his project, In Our Backyard: Engaging with Stakeholders to Address Rural Wastewater Management in the Black Belt of Alabama. This fellowship will support graduate student Jillian Maxcy-Brown in her master's thesis and doctoral studies as she provides leadership, community relations and coordination with communities where wastewater problems exist. Community Partners are Hillary Beard, Congresswoman Terri Sewell's office; Sherry Bradley, Alabama Department of Public Health; and Ron Ross, Hale Empowerment and Revitalization Organization (HERO).
Dr. Karen Johnson, assistant professor, School of Social Work, will receive graduate fellowship funding for Rural-WORTH: Adapting WORTH, an HIV Evidence-based Intervention, to Address Southern-specific Risk Factors Faced by Black, Substance-using, Court-involved Women in Rural Alabama. Southern black women have higher rates of new infection compared with all U.S. women. This project addresses the need to tailor HIV prevention interventions for Southern black women using the latest in research science and intervention; to identify Southern-specific drivers of HIV and to implement interventions in real-world settings. Johnson will be assisted by doctoral student Kefentse Kubanga. Community partners include Robert E. Armstrong, Dallas County district judge; Miah Jackson Dallas County Court Services executive director; and Mel Prince, Selma AIR executive director.
Dr. Mercedes M. Morales-Aleman, assistant professor, community medicine and population health in the Institute for Rural Health Research, College of Community Health Sciences, will receive graduate fellowship funding for The Virtual Promotoras Program: Development and Feasibility of an mHealth Intervention to Promote Sexual Healthcare Access Among Young Latina Women in the U.S. South. Young Latinas are disproportionately affected by sexual health disparities compared to their non-Hispanic white counterparts. The Virtual Promotoras Program seeks to address the need for accessible, effective and scalable sexual healthcare for young Latinas. This fellowship will support the work of graduate student Jasmine Nguyen. Community partners are Julia Sosa of Whatley Health Services and Judith Zambrano of Somos Tuscaloosa. The technology partner is the UA Center for Advancing Public Safety.
Dr. Nicole Ruggiano, associate professor, School of Social Work, will be awarded graduate fellowship funding for Planning Live, Sustainable Community Asset Mapping for a Dementia e-Friendly Alabama. This project will collect data from four regions in Alabama to develop a community asset mapping technology application that uses volunteered geographic information to link patients and families to needed services and resources. Community partners include Miller Piggot, Alzheimer's of Central Alabama; Dr. Daniel Potts, Cognitive Dynamics; and Julie McGee, Alabama Association of Area Agencies on Aging. Doctoral student Yan Luo will work with Dr. Ruggiano.
---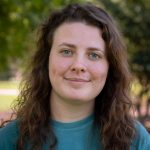 Kaitlyn "Katie" Johnson is the 2020 recipient of the Zachary David Dodson Memorial Endowed Scholarship.
A Rainsville native, she is a junior majoring in anthropology with minors in Latin and Ancient Greek. As part of her duties with the Center for Community-Based Partnerships' Global Café, Katie serves as a tutor for international scholars, helping them learn conversational English and understand American language and culture.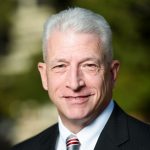 Dr. Kevin W. Whitaker, executive vice president and provost, has been named the recipient of the Outstanding Special Achievement in Community Engagement Award.
Whitaker, a veteran University of Alabama administrator and faculty member, is being recognized for his superior leadership, exemplary efforts and outstanding vision in fostering and supporting mutually beneficial community-campus partnerships that enhance quality of life for individuals, families and communities, and for encouraging countless others to do the same.
College of Education Dean Peter Hlebowitsh, chair of the executive committee of the Council on Community-Based Partnerships, expressed his thanks to the Graduate School and the Office for Research and Economic Development for their support of the awards program. "Without their interest in and generous financial support of the University's community engagement efforts, much of the funds for these Council Awards would not exist," Hlebowitsh said.