Find Your Passion: Combining Passions
Photojournalism student captures images for good
By Deidre Stalnaker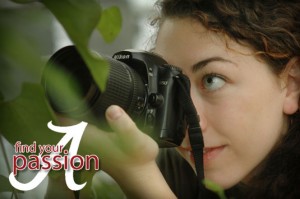 Andrea Mabry was always catching her friends in the act.
"In high school, my friends probably wanted to kill me sometimes because I was constantly taking pictures of them eating, sleeping, working and talking," she says.
Her photo albums and scrapbooks aren't filled with the usual "say cheese" pictures.
"I've never particularly liked taking posed pictures because usually they don't give much of a sense of a person's personality," says Mabry, a junior majoring in journalism in The University of Alabama's College of Communication and Information Sciences. "Fundamentally, for me, taking pictures is about presenting an experience or feeling."
Her infatuation is not limited to photography. "I also have this gnawing urge to travel," she says. Mabry made a promise to herself if the opportunity to travel ever arises, take it.
And she got the opportunity of a lifetime last May. She studied and photographed the Ecuadorian Cloud Forest as part of a UA biology class.
"We traipsed through the rainforest for two weeks, learning about the flora and fauna and how things work together there," Mabry said.
She learned of the class through participation in UA's Computer-Based Honors Program, a nationally recognized undergraduate research program which pairs academically elite students directly with leading research professors to complete scholarly research projects in their field of study.
The Pelham, Ala., native lived only an hour's drive from The University of Alabama campus but had never been to campus until she was an upperclassman in high school. Mabry said she "fell in love with the campus immediately. CBH made me feel like I was supported at UA as an individual, not as a number."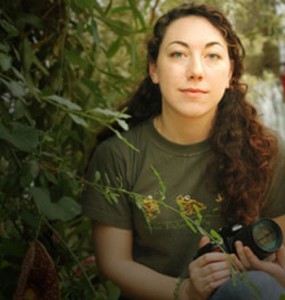 Soon after she enrolled at UA, Mabry started working as a photojournalist for the University's student-produced newspaper, The Crimson White. She gained valuable experience and even captured bird's eye photos of the Bryant Denny Stadium while in a helicopter before a football game.
However, she discovered newspaper photography is not what she wants to do. She wants to delve deeper into her subjects. "You skim the surface of the story because you really only need a few good pictures," explained Mabry.
The study abroad class, not her last one she notes, was practice for what she wants to do in life. "I want to do documentary work, living someplace for weeks or months to get the story. Still or video, I'll be happy," Mabry says. "I combine my passion for photography with a love of travel and the unusual."
"When I decided to be a photojournalist, I knew I wanted to so some public good," she said. She plans to use the images captured in Ecuador during her class to bring attention to the deforestation in Ecuador and certain reforestation plans.
This story is part of the Find Your Passion feature section of the UA home page. For more stories, please visit Find Your Passion or Crimson Spotlight. To learn more about how you can find your passion at The University of Alabama, please visit UA Undergraduate Admissions.