PTLA Hosts Superintendents, Teachers and Parents for Collaborative Panel Session
[envira-gallery id="6814″]
By Taylor Armer
CCBP Student Assistant
For the first time in the Parent Teacher Leadership Academy's (PTLA) history, superintendents and central office personnel from participating school systems served as panelists at the program's fourth session of the 2016–2017 academic year.
The joint session, on Thursday, January 19, in Sellers Auditorium of the Bryant Conference Center, explored the topic: "School and Board of Education Relations: Effective Communication and Collaboration in Family, School and Community Partnerships."
Superintendents Dr. Wayne Vickers, Alabaster City School System; Dr. Michael Daria, Tuscaloosa City School System; Dr. Walter Davie, Tuscaloosa County School System; and Federal Programs Director Scott Walker, Lamar County School System shared with PTLA members how they have fostered and facilitated communication and collaboration practices as leaders in their perspective districts.
Dr. Holly Morgan, director of Community Education at the Center for Community-Based Partnerships, said she was delighted to have school system representatives at this panel discussion, which consisted of questions drafted by the PTLA, as well as by parents and teachers in attendance.
"In addition to this being the first time that superintendents have participated as PTLA session panelists, this session also marks the first time that parents and teachers have collaborated on a singular project that is directly tied to a school improvement goal," said Morgan. "Through this collaboration, we anticipate great things for the future."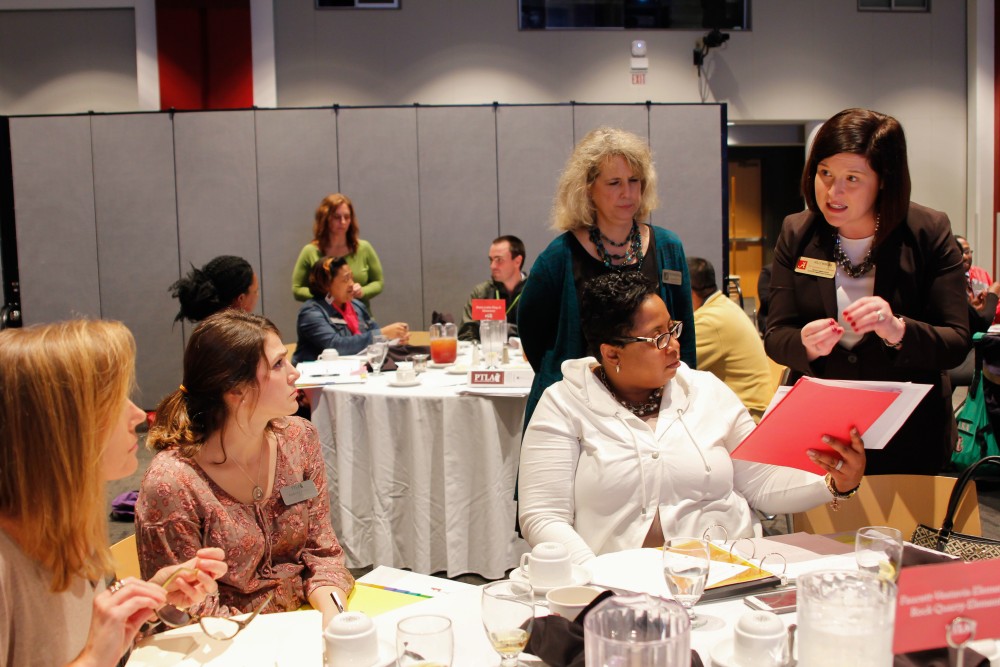 Vickers, with more than 26 years of experience as a teacher and administrator in public school districts throughout Alabama, said that in addition to creating a "safe and productive learning environment" in all schools, "human interaction with parents" has helped school leaders and officials, himself included, connect with students and families outside of the classroom.
"The responsibility of a superintendent is to share with principals and assistant principals that we want to find out that extra layer," Vickers said. "We want to hear it, whether it is uncomfortable, and whether it's positive or negative."
Walker, who is also interim principal of Lamar County High and Intermediate School, agreed with Vickers and added that effective internal and external communication equals "a shared vision of academic success for every student" with parent engagement central to achieving this goal.
Under Daria's leadership, the Tuscaloosa City School System has worked to sustain communication among all levels of school leadership — principals, teachers, superintendents, school board — and parents by implementing a strategy that has provided "constant feedback" from a sampling of parents in the district.
"We have a team that interviews teachers, students and parents," he said. "It's just a snapshot [of that school]. We get that, but when you triangulate all of that information, you get a really good sense of where that school is academically, with school culture, and with its relationship with students, parents and stakeholders."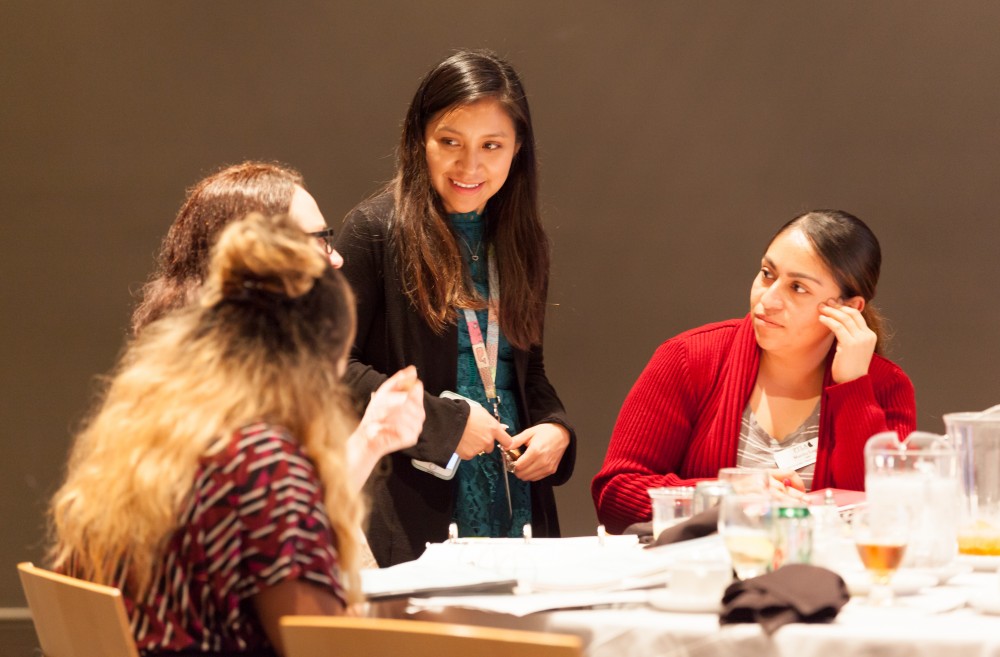 Daria, who served as executive director of personnel and assistant superintendent prior to his current role, emphasized that "intentional, purposeful communication" with parents, and the school's faculty and staff should be a continuous effort for superintendents.
"We must ask ourselves how do we make sure this [communication] happens on an ongoing basis," he said, "not just when it's critical to get information out, but also when it's critical to get information in."
Direct contact with school board leaders has been one of the traditional ways parents and teachers have provided feedback to their respective districts. Although the process differed slightly by school district, panelists recommended following the established chain of command in communicating a question or concern to school leaders.
Before ending the panel portion of the night's session, school district leaders offered strategies to PTLA members on how to best incorporate effective communication into their proposed action plans.
Davie, a UA alumnus with 27 years of education experience as both a teacher and administrator in Tuscaloosa, advised members to consider ways to "enhance established actions plans" by thinking of the key to two or three things needed to advance their respective schools.
"I would challenge you to think about [several things]," he said: "What is the focus and vision for your school? What has been identified in your school's action plan by teachers, parent leaders and school board members as key things needed to move your school forward? And how can we further support what's happening with those plans?"
---
PTLA is a joint initiative of the Tuscaloosa City and County School Systems, the University of Alabama's Center for Community-Based Partnerships, and the faculty in the University of Alabama's College of Education and College of Human Environmental Sciences. It utilizes research–based practices to provide professional development to parent and teacher leaders who use their knowledge to support student achievement through strong family-school partnerships.