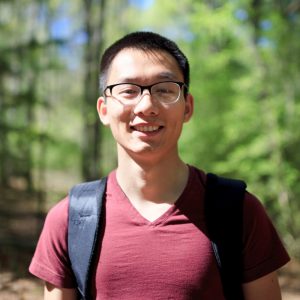 By Taylor Armer
CCBP Graduate Assistant
A Center for Community-Based Partnerships (CCBP) senior student assistant, Jianlong Yang, won first and second place in the "Crimson Captured" category at the 2016 Education Abroad Photo Contest.
While entering the competition was his opportunity to show his work, Yang, a management major from Zhengzhou, China, said that he also wanted to "share his view of the University of Alabama campus."
These captured moments earned Yang, a self-taught photographer, a $150 credit toward tuition and fees for Spring 2017, frames for his winning photos, and recognition at the competition display on the 2nd floor of the Ferguson Center.
His first place winner, "Roll Tide," captured a Million Dollar Band member playing the trombone during UA's Homecoming Parade on Oct. 1. Yang's attention was drawn to the University's battle cry emblazoned on the banner attached to the instrument.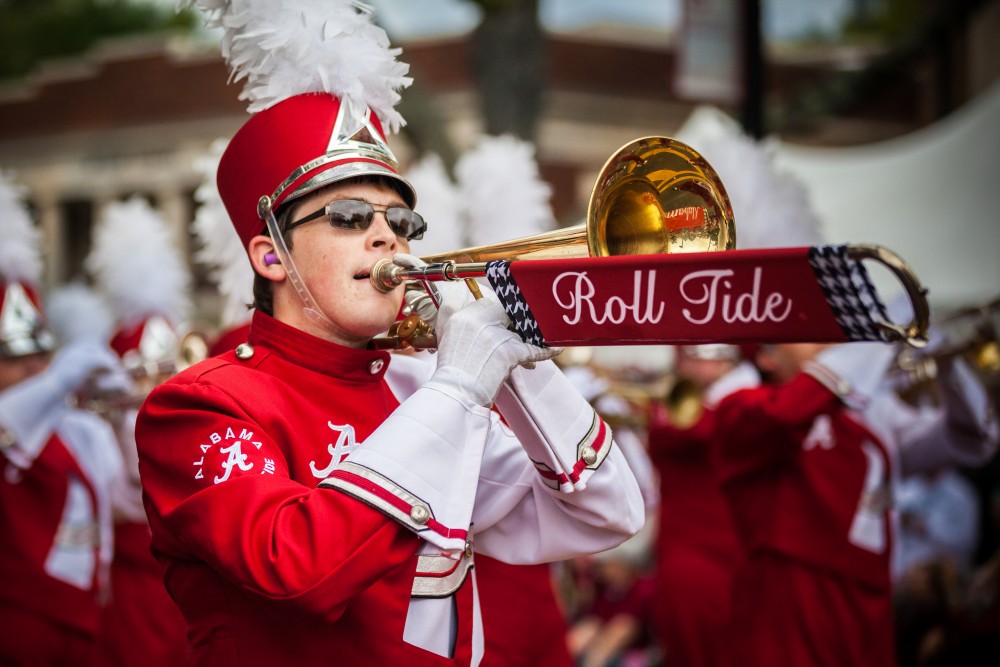 "The banner, and the band's uniform, are symbols of campus pride," Yang said. "It's special and provides meaning for all of us."
The second place winner, "We Were Here," captured a group of graduating seniors seemingly propping up Denny Chimes, reminiscent of tourist photos of the Leaning Tower of Pisa in Italy.
"It took many attempts to get this one right," Yang said, "but it was a moment that makes you want to capture it."
At CCBP, Yang works under Dr. Edward Mullins, director of research and communication, and other directors.
"Jianlong is an exceptionally talented photographer with both the eye of an artist and the technical precision of a scientist," Mullins said. "In my many years as a professional journalist and a teacher of journalism, I've not seen many with both of these traits to the degree that Jianlong has them."
Although an undergraduate management major, Yang hopes to attend graduate school at the University to continue his study of photography.
His love of photography developed after his father gave him his old camera, exposing him to another way of life. From that moment, Yang transitioned from a "nerd playing computer games" to a visual artist intent on "exploring new things."
"I started going outside more to find beautiful places to shoot," he said. "It was my chance to see the world, [to make life] meaningful."
Among the many places he has explored are the Rocky Mountains, the Alabama coast, and, of course, many aspects of the UA campus.
Other first place winners were Danielle Whitehurst, landscape, Mackenzie Senogles, local color, and Olivia Boswell, UA spirit.