The Winning Grants and Sustaining Communities Program trains community-University teams in the skills of grant writing and fundraising through workshops highlighting federal grants, foundation and corporate grants and professional fundraising. Through additional funding, teams are able to pursue initiatives that improve the quality of life within their local communities.
Interested in participating in Winning Grants?
Both teams and individuals may apply. Teams can include up to five people, but must include at least one community member and one University-affiliated member.
The program begins in August each year and runs through the following June.
The workshops are taught by nationally acclaimed grant trainer, David G. Bauer, one of the most highly sought-after speakers on grant seeking.
Bauer's grants strategies have resulted in successful grants by more than 45,000 individuals over the past half century. His 11 books on writing and submitting grants are in several editions. He served on the faculty of both UAB and the University of Rochester's School of Medicine and Dentistry. Bauer has conducted research fellows programs at The University of Alabama, Wake Forest University, UNC-Greensboro and Marquette University.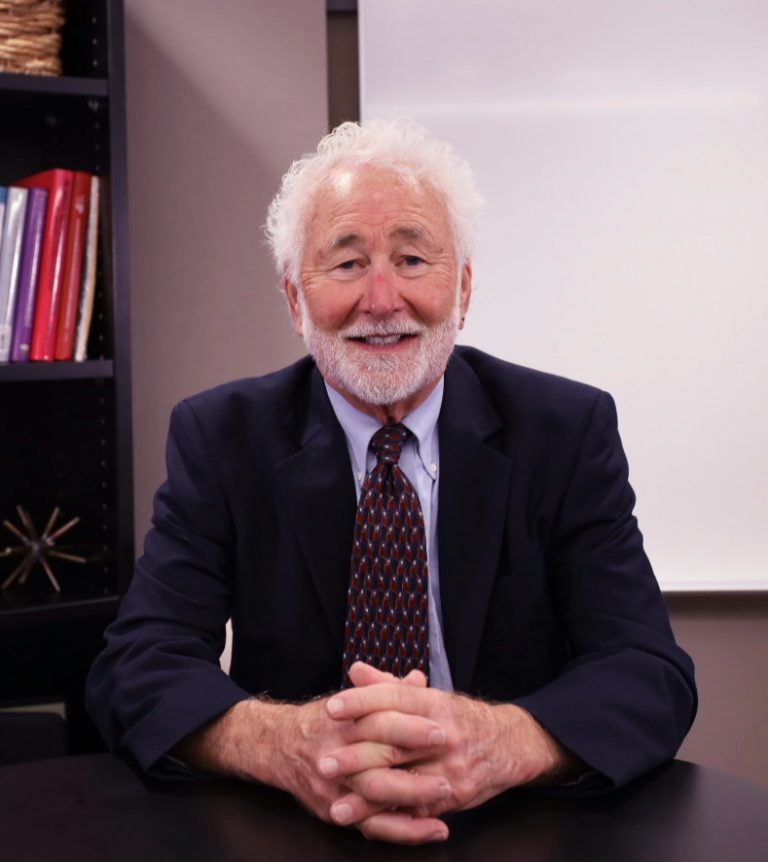 "Because of this program, our project was funded, and Tuscaloosa's One Place (TOP) was able to serve youth and their families for four years through the JUSTICE program. Approximately 100 youth and their families were served through case management, summer programming, mentoring and crisis management. An underserved area in West Alabama and the state as a whole is with youth navigating the court system. This grant workshop helped TOP to better identify the problem we were trying to address and identify funding to help the identified population."
"[The workshop] gave me more discipline and awareness. I think for beginners or less experienced executives and grant writers, the course is an excellent product. Even accomplished executives and grant writers can learn and benefit from this disciplined course."
"From the Winning Grants workshop, I gained an understanding of how to build relationships with federal entities when applying for funding, thus increasing chances that a proposal is funded. I, and my team, also learned how to determine the personality strengths provided by each team member, which is exceptionally important when combining two academics from different departments with a nonprofit leader. The lessons regarding personalities were immediately useful as, during the same time period as the workshop, my team was selected as one of 15 teams nationally for the inaugural cohort of the Robert Wood Johnson Foundation's Interdisciplinary Research Leaders Program. The program required intensive teamwork for three years, and our team was greatly aided by the efforts we made to know each other well in the workshop."
"Dave Bauer's 'Winning Grants and Sustaining Communities Program' workshop sponsored by the University of Alabama taught us how to establish and stabilize funding for our program. Using the techniques learned in this workshop we have won $7,650,000 over the last six years from the Alabama Legislature. We expect to push our cumulative awards over $10,000,000 this year using these same "Winning Grants" techniques again. We strongly recommend this workshop."
"Once you acquire these skills, you have them for life. We've been successful with small and large entities when it comes to these grants, and I think the key thing is sustainability. Learning how to apply for these grants can really help build the capacity of the leaders of the nonprofits that we work with."
"I think the biggest thing is to be flexible. You might see a need, but others, if they don't buy in, nothing's going to happen. We did make a difference in the short time, and it hasn't even been a year since we've completed our course, and I think to get an actual mental health liaison position in a law enforcement agency in a rural community, that's a big deal."