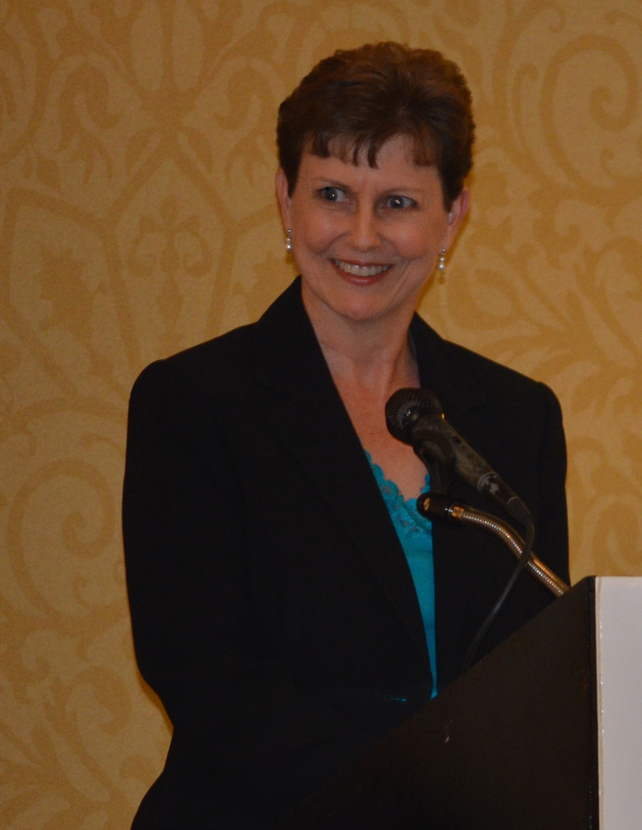 2013 Seed Fund Awards
Project Title: Heart Touch
Principal Investigator: Fan Yang, graduate student in Social Work
Community Partner: Teresa Costanzo, Tuscaloosa's One Place
Summary: To provide an opportunity for elementary school children in the United States and China to learn about each country's culture through letter writing and hands-on cultural activities.
Project Title: Math and Science Initiative
Principal Investigator: Dr. Liza Wilson, College of Education
Community Partner: Genea Monroe, principal, and Jennifer Smith, PTO member and Parent Leadership Academy participant at Faucett Vestavia Elementary Summary: Expansion of activities and hands-on experiences that increase awareness of and confidence in the areas of math and science.
Project Title: Water Well Contamination in Hale County
Principal Investigator: Dr. Mark Elliott, Civil, Constructional, and Environmental Engineering
Community Partner: Pam Dorr, executive director, Hale Empowerment and Revitalization Organization
Summary: To gather evidence to support the premise that failing septic systems in Hale County are contaminating drinking water wells.
Project Title: TEAMS (Tuscaloosa Encouraging Adolescents with Mentoring and Support)
Principal Investigator: Dr. Sara McDaniel, Special Education and Multiple Abilities
Partner: Vicky Brown, Tuscaloosa City Schools
Summary: Detained adolescents struggle with reentry to school and the community. To train 10 educational advocates to provide mentoring and support for transitioning youth, in partnership with Tuscaloosa City Schools, Tuscaloosa's One Place, and Tuscaloosa Youth Detention Center.
Project Title: Student Leaders Community Engagement Training
Principal Investigator: Anna-Margaret Yarbrough, Al's Pals graduate assistant in Higher Education Administration
Community Partner: Teresa Costanzo, Tuscaloosa's One Place
Summary: To develop a training curriculum to assist college students who are involved in community engagement activities. Modules include collaboration with community partners, issues related to culture, identity and power, and integrating meaningful reflection into engagement.
Project Title: Sustainable Rainwater Harvesting System
Principal Investigator: Dr. Michael Steinberg, Geography and New College Community Partner: Lindsay Turner, executive director, Druid City Garden Project
Summary: To design and install a system that will include a 1,700-gallon plastic cistern to collect rainwater from the rooftop of the University Place Elementary School gymnasium to supply water to the school's garden.
Project Title: HIV Stigma Reduction
Principal Investigator: Dr. Bronwen Lichtenstein, Criminal Justice/Sociology Community Partner: Billy Kirkpatrick, West Alabama AIDS Outreach Project Summary: To provide UA students in a sociology class with a service-learning opportunity by participation in a program designed to reduce stigma for community members who are living with HIV/AIDS
Project Title: REACH Back
Principal Investigator: Jameka Hartley, Academic Affairs
Community Partner: Tuscaloosa County Department of Human Resources Project Summary: To create a program for Tuscaloosa's foster-care youth enrolled in the 6th through 12th grades in which UA students serve as mentors.
Project Title: Family History Comic Book
Principal Investigators: Dr. Martha Crowther and Dr. Rebecca Allen, Psychology Community Partner: Audrey Ellis, Grandparents United Support Group, Tuscaloosa City Board of Education
Project Summary: To pair 15 sets of custodial grandparents with their grandchildren to work together to co-write a family history comic book to strengthen bonds and increase understanding between grandparents and grandchildren in the rising population of custodial grandparents.
Project Title: Holt Learning Center
Principal Investigator: Dr. Jeffrey Parker, Institute for Social Science Research Community Partner: Kathryn M. Wheeler, Literacy Council of West Alabama Project Summary: To establish the Holt Learning Center, an after-school learning facility, in the former Holt Elementary School.
Project Title: Mechanical Properties of Alabama-Grown Bamboo
Principal Investigator: Dr. Eric Giannini, Civil, Construction, and Environmental Engineering
Community Partner: Pamela Dorr, Hale Empowerment and Revitalization Organization
Project Summary: To provide data regarding mechanical properties of bamboo grown in Alabama, which will benefit both growers and manufacturers. Students will prepare and perform testing and will also create a bicycle frame constructed of bamboo.