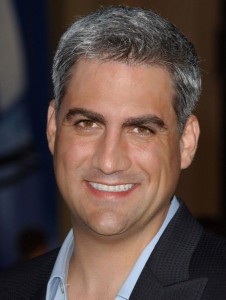 TUSCALOOSA, Ala. "" Planners hope to attract large crowds to the third edition of Culture Fest by going back to the original crowd-pleasing formula they used in 2008: Invite an American Idolwinner.
That year it was Birmingham's Ruben Studdard who brought out 15,000 to the kickoff of CultureFest at McKenzie Court in Tuscaloosa. He was named the American Idol in 2003.
This year the big draw could very well be another Birmingham native, R&B singer Taylor Hicks,who won the competition in 2006.
Both Studdard and Hicks will perform at Culture Fest.
The University of Alabama's Office of Community Affairs and Holt Community Partnership will host Community Culture Fest 2011 at Holt High School on Sunday, April 17, from 1-6p.m. Among the other entertainers will be Caroline Shines, Arrow Trim (featuring local lawenforcement officers), local gospel groups, and other artists from the Tuscaloosa community,representing country, gospel, R&B and more.
New this year will be a custom car and motorcycle show featuring area enthusiasts.
"Culture Fest is an opportunity to show the wealth and diversity of West Alabama culture," saidDr. Samory T. Pruitt, community affairs vice president. "We are pleased that so many groups have come together with the University to make this event possible."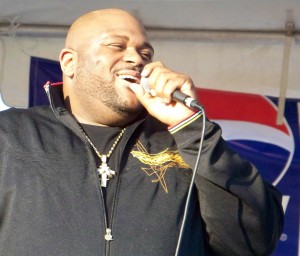 Culture Fest 2011 will transform Holt High School into a multicultural atmosphere with streetsblocked off to make way for entertainment, food, community service groups, health screenings,sports tournaments and other activities. The festival will take place throughout the entirety ofHolt High School campus on Jack Warner Parkway.
Culture Fest 2009, held in downtown Northport, featured Alabama Music Hall of Fame member Rick Carter, the Homemade Jamz Blues Band, jazz guitarist Eric Essix, a Mariachi band, andother headliner musicians.
"Culture Fest showcases our community's cultural wealth while strengthening ties between theuniversity and its neighbors," said Brice Miller, assistant director of Crossroads CommunityCenter at the university.
Culture Fest began as an idea by University students that envisioned a festival that would unite the Tuscaloosa community with entertainment, games and fun activities for people of differentages and cultures. It is produced by student interns in the Division of Community Affairs. Theseinterns have organized this multicultural festival for three years, and have brought people fromdifferent locations of Alabama to the Tuscaloosa community. The process has been one ofteamwork, dedication and educational experience as the interns have learned such skills as eventplanning, staging, sound setup and crowd management all while juggling their classes.
"From planning for food vendors and activities to working with professional artists, the process has been both demanding and rewarding as the festival has developed into an atmosphere forindividuals of all cultures," Miller said.
One goal of Culture Fest is to "showcase and recognize the amazing cultural heritage around us that we don't recognize on a daily basis," Miller said. Another goal is to unify communityoutreach organizations and to inform the community about the array of resources they provide, he said.
There will be face painting, finger painting, storytelling, a 3-on-3 basketball tournament, cotton candy, inflatable bouncers and other activities. Boy Scouts, Girl Scouts, the NAACP chapter atthe University and the UA Student Government Association will assist with the festival.
The UA Student Health Center, Good Samaritan Clinic and Tuscaloosa Red Cross will be among the health care providers attending. Free blood pressure screenings will be available.
Other UA organizations that will be on hand include Cultural Connections, Ghanaian master drummer/dancer Emmanuel Agbeli, the Community Service Center, Collegiate 100, Team Ferg,Freshman Forum, University Programs and the Center for Community-Based Partnerships.Dozens of volunteers from many student organizations will assist. The event will be free ofcharge, and CrimsonRide will provide pick up and drop off at the Ferguson Center.
Fitzgerald Washington, general sales manager of Buffalo Rock, a partner for the third consecutive Culture Fest said the festival "has a solid vision of developing proven strategies that attract localcitizens from diverse backgrounds and providing activities to strengthen the community, idealsthat Buffalo Rock also shares."
Culture Fest 2011 is the "ideal gateway to summer," Miller said. "Rain or shine Culture Fest will spotlight the unique community that is Holt and will welcome all West Alabama residents backhome to Holt."
The partnership of Holt residents, local school staff members, community service agencies,church leaders and numerous UA schools, colleges and departments was formed in 2009. Thepurpose was to promote the general well being and social welfare of the Holt Community througheducational, social and health services, by improving and maintaining community parks andpublic spaces and cemeteries, and by promoting community festivals, concerts and programs forthe benefit of the Holt Community.