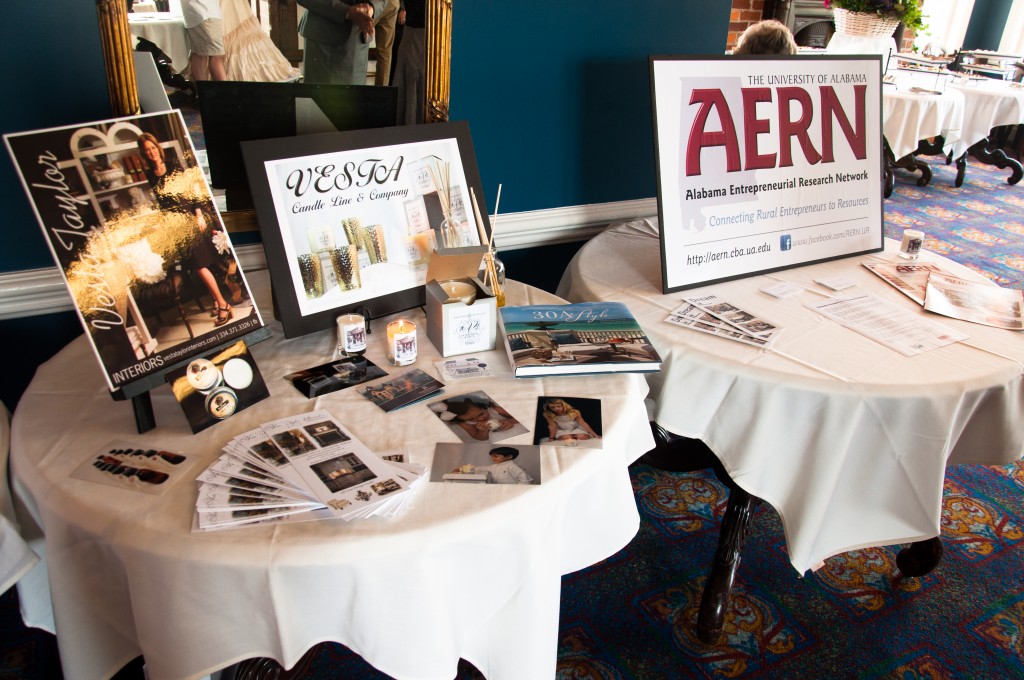 Written and photographed by Nathan Wu.
AERN hosted First Lady Dianne Bentley at the University Club on March 26 for a project that promises to provide additional relief for victims of last April's Tornado while boosting a Black Belt entrepreneur.
Ms. Taylor of Greenville, Alabama develops signature candles for a variety of clients, including Alabama's First Lady. The candles featured at the candle signing included scents representing camellia (the state flower), blackberry (the state fruit), pineapple (hospitality), chocolate chip cookie (home and family), and a special Dianne Bentley signature scent. These candles are available every day in the Governor's Mansion gift shop. Mrs. Bentley autographed each candle sold at this event, and a portion of the proceeds went to The Governor's Disaster Relief Fund, which helps relief efforts for the 2011 Tuscaloosa tornado victims. AERN is helping Ms. Taylor with education and expertise on business expansion.
Annette Watters, director of AERN, said the program has assisted the candle designer with her business growth and expansion. For example, Taylor's accounting and inventory systems needed to expand as her business did.
Mrs. Bentley said she wants to raise awareness for Governor Bentley's small business development support and also Tuscaloosa disaster relief efforts. Ms. Francine Wasden of the Greenville Area Chamber of Commerce attended to help AERN promote rural entrepreneurship.